"Textables" for the UMC Conference Call to Action:
---
Hi there! I just wanted to share this great devotional I picked up from my time at Intermountain during Annual Conference. I think it would make a great resource for this fall. Text me back if I should pick one up for you. Here's an article about it: https://www.pacesconnection.com/g/faith-based-connection/blog/514314756222638857
---
While at the Annual Conference, got received this great trauma sensitive ministry handout from Intermountain… a checklist for churches to consider. Intermountain is a great resource for the church. Check it out: http://www.intermountainministry.org/wp-content/uploads/2022/06/UMC-Annual-Conference-handout-Checklist-for-Trauma-sensitive-lessons-1.pdf
---
The chaplain at Intermountain, UMC pastor Sami Pack-Toner, just wrote a wonderful article about 'trail magic' and her experience ministering to the children. I'd love to connect with you soon about what I learned at Annual Conference… let me know when you have some time. For now, here's a link to Sami's article: https://helenair.com/news/local/sami-pack-toner-column-the-trail-magic-we-are-missing/article_e254e91b-b412-5df6-87aa-97bf686cfda0.html?fbclid=IwAR2fGXtxalrS5E7GeGmyqcfqb6NJZ_FyZGxIVWU679qaaTmppXVLsJqsx28
---
I just got a copy of a thirty-day devotional I think would be great for the church this fall! Here's What Bishop Karen said about it: "In Hope for Healing, Chris Haughee invites the reader to take a 30-day journey to draw closer to God through scripture and the lives of the young people and families served by Intermountain. Challenge and comfort combine to bring us all to a place of healing and hope!" Want me to pick you up a copy?
---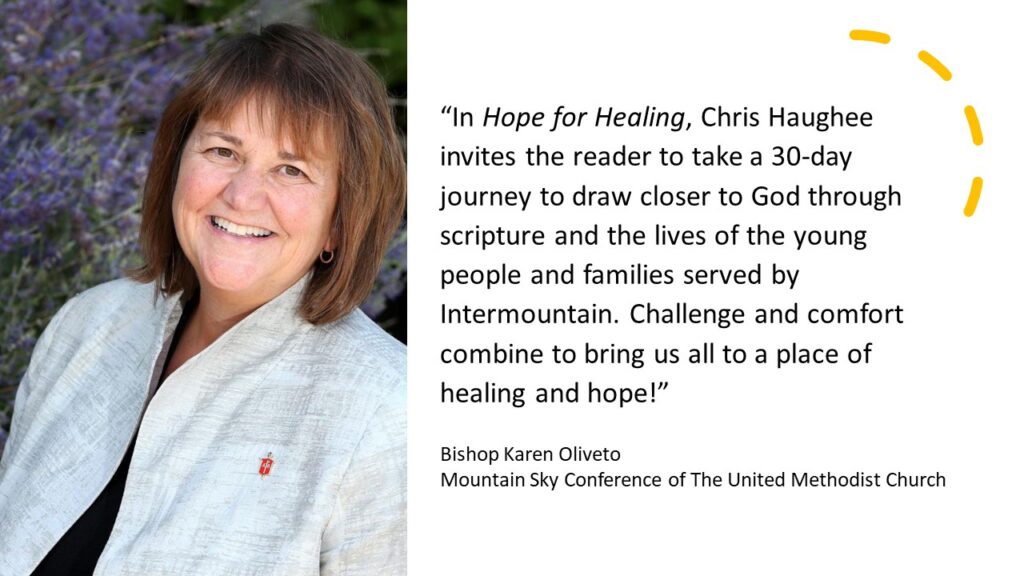 ---
I am sort of marveling at the resources Intermountain has here at Annual Conference! I am bringing back a copy of an 8-week Bible Study on trauma-informed ministry called "Bruised Reeds and Smoldering Wicks." Let's talk about how we can use it at the church this fall… maybe a small group study, adult Christian education, or a sermon series even? Talk to you soon. https://www.intermountainministry.org/chaplain-chris-curriculum-bruised-reeds-smoldering-wicks-is-now-bigger-and-better/
---
For the price of a tank of gas, I chose to make a difference in the lives of the children and families Intermountain serves. I just learned how to become a "Caring Friend," and I committed to $5/month… I am thinking that once I share with you what I experienced here at Annual Conference in Helena, you'll want to join me, too. Or, if you want to sign up right now, I can bring you home a great mug that says, "Mental Health IS Health." Isn't that great? Let me know… here's the sign up form online (make sure you click the box for monthly giving!): https://intermountain.givingfuel.com/donate
---
I am here at Annual Conference and I think we should make Intermountain the mission focus for a month this fall. They have this great program called "Change for Children," with materials for object lessons, individual devotions, a corresponding curriculum… all sorts of things! How many cans should I bring back to the church? I am thinking "National Adoption Month" in November could be a great time to do this, or maybe Advent… Let me know what you think ASAP so I can pick up the materials while I'm here! Here's a "tip sheet" to get the creative juices flowing: http://www.intermountainministry.org/wp-content/uploads/2012/11/Change-Can-Instruction-Guide-and-Tip-sheet.pdf
---
Looking for the adult Sunday school and small group curriculum on trauma-informed ministry, "Bruised Reeds and Smoldering Wicks?" You can order those materials HERE.
(or click the image to the left!)
Change for Children Campaign Materials
Announcement Items / Slides for worship
(click for larger version, then "save picture as")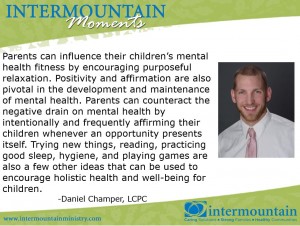 Articles for Church Newsletters
Bulletin Inserts