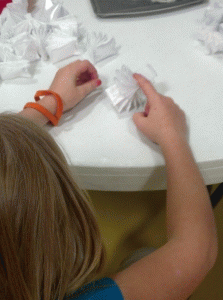 Fall is always a busy time on the Residential campus at Intermountain. Before we know it, we are making preparations for the holidays. This year's preparations come with the added excitement of the children's participation in helping decorate the second-ever Chaplain's Tree at Intermountain's Festival of Trees. Good friend and supporter of Intermountain's Chaplain's Program, Lisa Lovell-Mattioli, has once again agreed to be the tree designer and coordinate the effort. Chaplain Chris Haughee will work with the children again to prepare dozens of handmade ornaments for the tree. Surrounding the tree will be donated items from local supporters and churches that have expressed excitement about drawing special attention to the spiritual and cultural development of children while they are in residential treatment.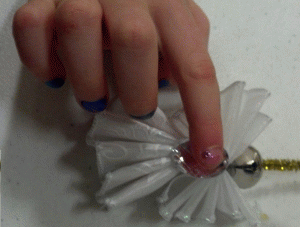 Decorations on the tree will be predominantly white and light blue, the "theme colors" of Intermountain's Festival of Trees this year. The children will be creating beautiful angels out of ribbon and bright snowflakes from painted popsicle sticks as part of their contribution. As the children are learning throughout the fall, the narrative of God's work in our world abounds with interactions between angels—God's special messengers—and humankind. More importantly, the children are learning that they, too, are God's messengers and can carry the good news of God's love to all. (see: http://www.intermountainministry.org/everywhere-angels/ )
If you have the opportunity to attend this year's Festival of Trees in Helena, please take time to visit the Chaplain's Tree and see just how beautifully our children's creations have made the tree. Every child was given the chance to participate, and we believe that you'll find even the little imperfections in their creations to be a reminder of the love and grace God shows us and wants us to know during the holiday season. All the money raised by auctioning the Chaplain's Tree will go right back into the spiritual and cultural education of our children. So, even if you cannot attend, please pray for a wonderful and successful festival and great generosity by the donor that will end up purchasing the Chaplain's Tree!
Comments
comments