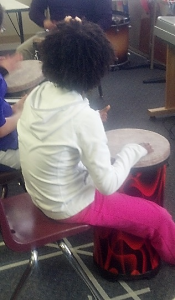 This last week has been a flurry of activity within the Chaplain's Program, as we get ready for another girls' Valentine's Day Tea and prepare for a visit from Bishop Eliudi from Tanzania, who will be coming to chapel to speak with the children and answer questions about what life is like there. The kids are preparing questions focusing on how children live in Tanzania, what they do for fun, their languages and culture, and the role that faith plays in their homes and schooling.
Two exciting aspects of these preparations for our special guest include the assembly of Hygiene Kits for students who attend the Bible School, many of whom come from quite a distance and don't have the basics we take for granted: soap, a toothbrush, a comb, etc. Each of the kids were able to put together a kit from items purchased by the generous employees of Intermountain. They will have a chance to present these kits and pray for a student that will receive them with Bishop Eliudi when we gather together in chapel.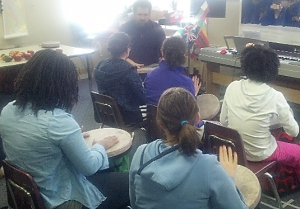 The second exciting part of our preparations involve using the drums and shakers donated by our wonderful supporting UCC church in Absarokee to prepare a song in English and Swahili called "We Are Marching in the Light of God." It is very therapeutic to sing and play (and even dance!) a little as a way of sharing a point of connection between cultures. Music Educator Zack Harris has been great, doing his best to contain the energy of dozens of children on drums… can you imagine?!
Indeed, it has been gratifying to hear the kids humming the song around campus and watching the joy they have in singing and learning more about the rhythms unique to the African gospel tradition.
Comments
comments