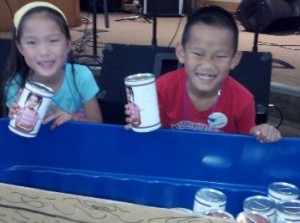 On Friday, June 20th, I had the honor and joy of going to Our Redeemer Lutheran's VBS closing ceremony (www.ourrdeemerlives.org). I was there to thank the children and staff for collecting money in Change for Children cans that will bless our ongoing efforts to refurbish one of the existing cottages on campus so that it can be a permanent chapel space and a place on campus to attend to the spiritual and cultural needs of all our children in residence (http://www.intermountain.org/support-us/church-giving/).
The joy in the building was evident, and I am very thankful for the churches like Our Redeemer's Lutheran that have made us a big part of their children's mission efforts. It means a great deal to me and to the children at Intermountain to know that children and families across Montana are praying for us! And… maybe it is my bias for working for two decades in children's and youth ministry, but I believe God pays special attention to the fervent and faithful prayers of children.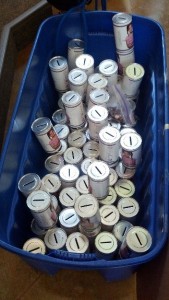 The total amount collected is something we don't know at this time, and to me it is far less important that the connections made heart-to-heart, child-to-child, and ministry-to-ministry. The Lord will be faithful to bring in the gifts needed to build the chapel on Intermountain's residential campus. Of this I am certain. But, of more lasting importance is the community the is being built and the movement that is taking place within our partner churches to consider adoptive and foster-parenting support, education in ministry to those with emotional disturbance, and a greater compassion for those families that come to need Intermountain's services.
So, thank you to Our Redeemer's Lutheran Church and their wonderful VBS kids. Indeed,
"I thank my God every time I remember you!" –Philippians 1:3 (NIV)
Comments
comments